glovation's Talented team
Role: Event Manager & Performing Artist
For many of our events, you are likely to meet Pidgeon working as our manager and your point of contact. As a core member of our team, he helps ensure the event goes safely for our performers and audience, and that your vision can be realized to the best of our abilities. When they are not managing events, you may be lucky enough to meet Nolan Voyd, our Clownie Cryptid Creature! Whether they are being a Drag Artist, face painting as a clown, character acting and improving with guests, doing LED prop manipulation, or performing comedy acts, they will always bring you something just as out of this world as they are!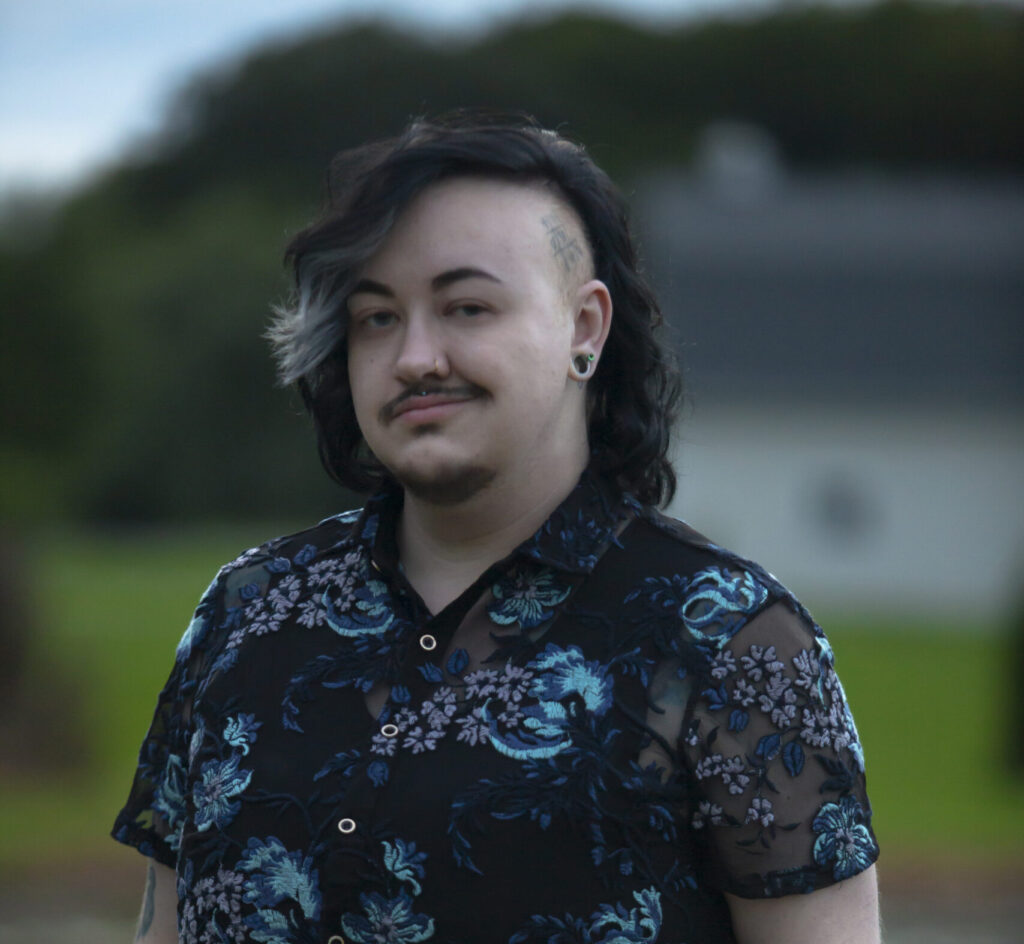 Fire Stunts
Fire Eating
Staff
Dragon Staff
Fans
Palm Torches
Fire Breathing
Prop Manipulation
Misc.
If you are interested in this performer but would like to see more photos or have questions about certain acts- you can request that information by clicking the button and filling out the form. If there is an act not listed that you are interested in, there is a chance this performer could fufill that act, so please don't hesitate to ask!
Do you know for a fact you'd like to hire this performer for your event? Click the button below to reserve this performer today!