glovation's Talented team
Meet Auditory Aesthetics !
Stage Name: Auditory Aesthetics
An actual ray of sunshine! Auditory has been with Glovation Circus for a little over three years. She came to the team with prior experience in movement, modeling, and prop manipulation.  Known for her aesthetic addition to auditory experiences, her main focuses when it comes to performance style are control of the audience and her incredible sense of musicality. She has the unique ability to completely entrance a crowd and invoke emotions from viewers. 
Auditory Aesthetics can be seen performing routines on stage alongside the most popular DJs in the area. Under the spotlight is definitely where this movement artist belongs! 
That being said, Auditory Aesthetics excels at audience interaction. A master of communication and absolute delight to have in your company- we could not recommend her enough for roles such as ambiance model and character actor where guests will have the chance to experience her bright personality (not to mention her good looks!)
Look below for more information on her skillset and what this all-encompassing beauty has to offer!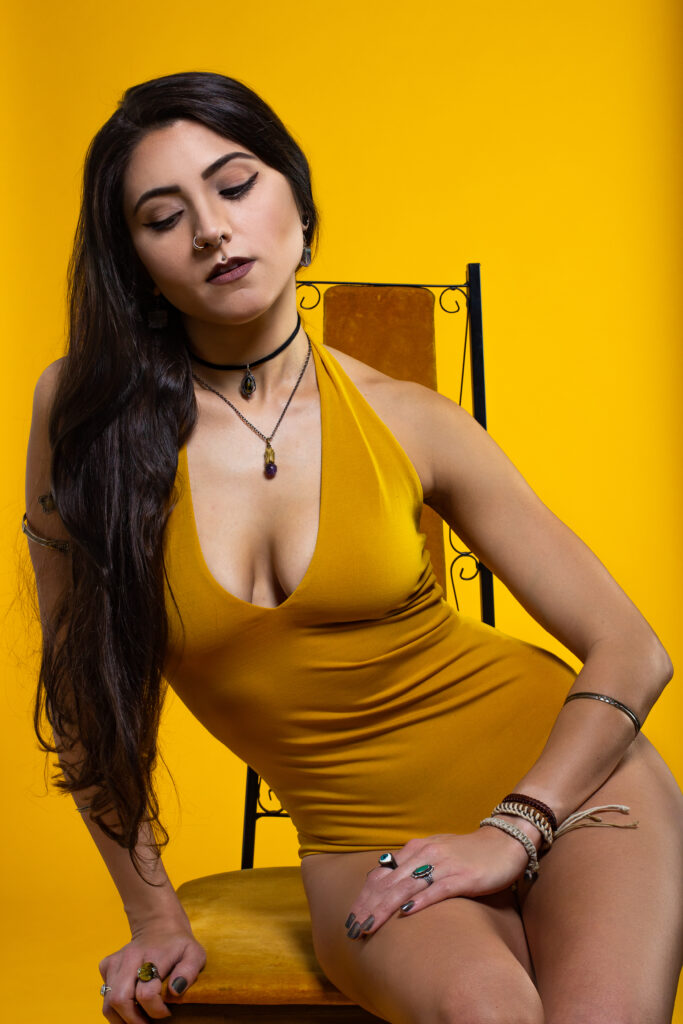 Misc.
Aesthetic Ambiance:
Model
Showgirl
Candy/ Cigar Girl
Greeter
Living Statue
Acting:
Character Acting/ Impersonations
Bartender:
LED Light Acts
Movement
Fire Stunts
Prop Manipulation
If you are interested in this performer, but would like to see more photos or have questions about certain acts- you can request that information by clicking the button and filling out the form. If there is an act not listed that you are interested in, there is a chance this performer could fufill that act, so please don't hesitate to ask!
Do you know for a fact you'd like to hire this performer for your event? Click the button below to reserve this performer today!