glovation's Talented team
Stage Name: Alta Ray Star
Role: Owner & Performing Artist
Brittany Loren, also known by her stage name, Alta Ray Star; is a nationally accomplished entertainer based in the Midwest. She has held a great love for the arts starting her journey as young as 5 in singing, baton, and theater. Her career started in 2014 and took off when she went full time in 2018. Since then, she has traveled from the east cost to the Hawiian islands, from the U.P of Michigan to Texas performing shows both big and small. Although she runs her own company based in Ohio, she loves making professional connections with other companies both inside and out of her foundational area.
"As an entertainer we don't just put on a show, we create an experience. As long as I can create an atmosphere where guests and clients are enjoying themselves, laughing, joining in on the gag or fun, making their day brighter, that's my favorite gig. Oftentimes the places and events we are brought to are one's people go to as an escape from the mundane and daily repeat. Our job is to make this day, this short time the best and one they will always remember."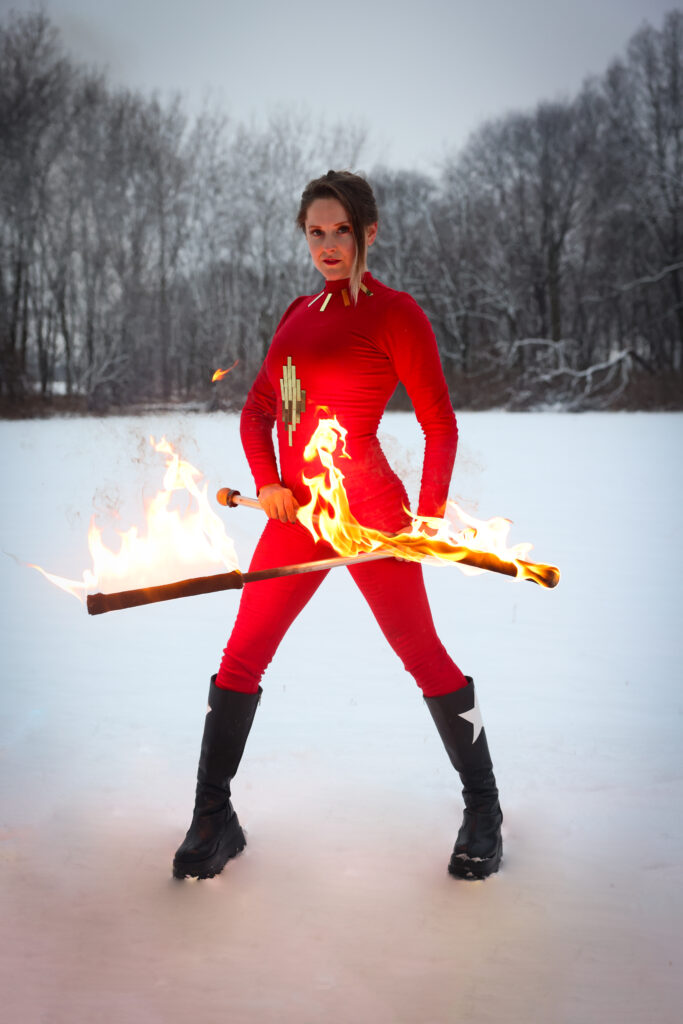 Aerial Arts
Static Trapeze
Double Trapeze
Silks
Lyra
Lollipop Lyra
Aerial Bartending
Hammock
Net
Chair
Ladder
Chains
Rope 
Fire Stunts
LED Light Acts
Prop Manipulation
Costume Designer
Misc.
If you are interested in this performer, but would like to see more photos or have questions about certain acts- you can request that information by clicking the button and filling out the form. If there is an act not listed that you are interested in, there is a chance this performer could fufill that act, so please don't hesitate to ask!
Do you know for a fact you'd like to hire this performer for your event? Click the button below to reserve this performer today!