glovation's Talented team
Stage Name: Camisa Vermelha
Jon's life took off at age 16 when he decided he wanted to learn how to tap dance. In college, Jon danced for four years with GVSU Dance Troupe. Since graduating, Jon's passion for practicing dance grew. He would go on to perform in many productions with Grand Rapids community theatre groups, choreograph local productions, and share a stage with acclaimed dancers from around the country. Through these experiences, Jon rediscovered his long-forgotten love for the circus and has now begun taking to the air on silks and stilts. Jon loves taking people away from their everyday lives with laughter, storytelling, and spectacle. He weaves the magic of the theatre into every facet of his performance!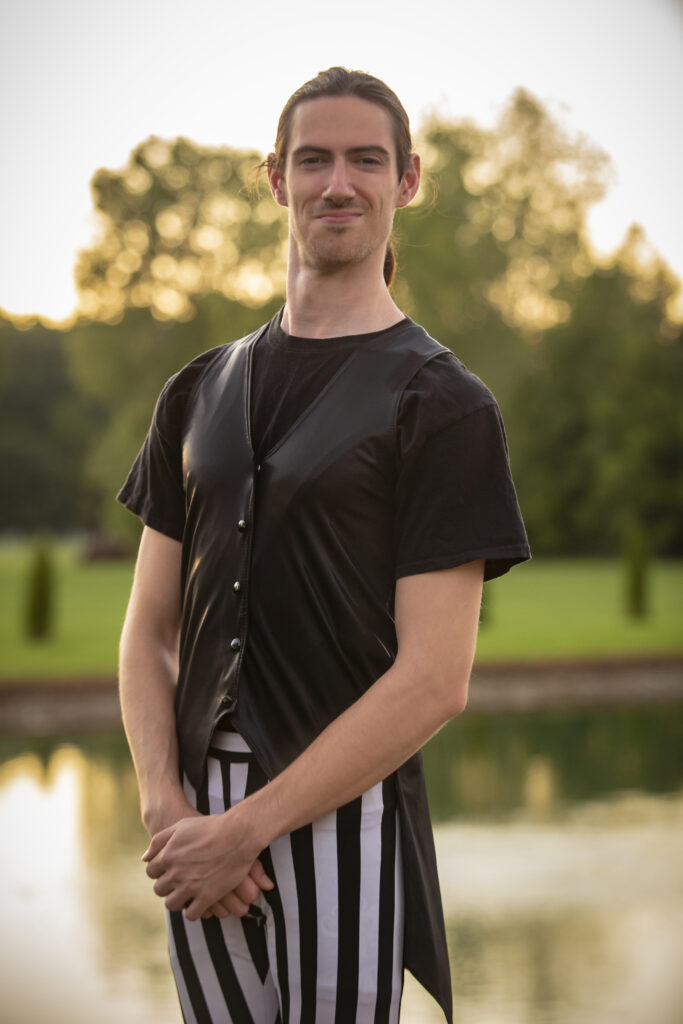 If you are interested in this performer, but would like to see more photos or have questions about certain acts- you can request that information by clicking the button and filling out the form. If there is an act not listed that you are interested in, there is a chance this performer could fufill that act, so please don't hesitate to ask!
Do you know for a fact you'd like to hire this performer for your event? Click the button below to reserve this performer today!