glovation's Talented team
Luinne had joined our team in 2018 after attending one of our open training events. They found a passion for the arts through the hula hoop and now they specialize in character acting and aerial acrobatics. Luinne's quirky and playful personality makes their character acting style stand out and their movement and dedication in the aerial arts adds to their unique performances!
We are so glad to have Luinne as part of our team and are so grateful to have watched their progress from the beginning.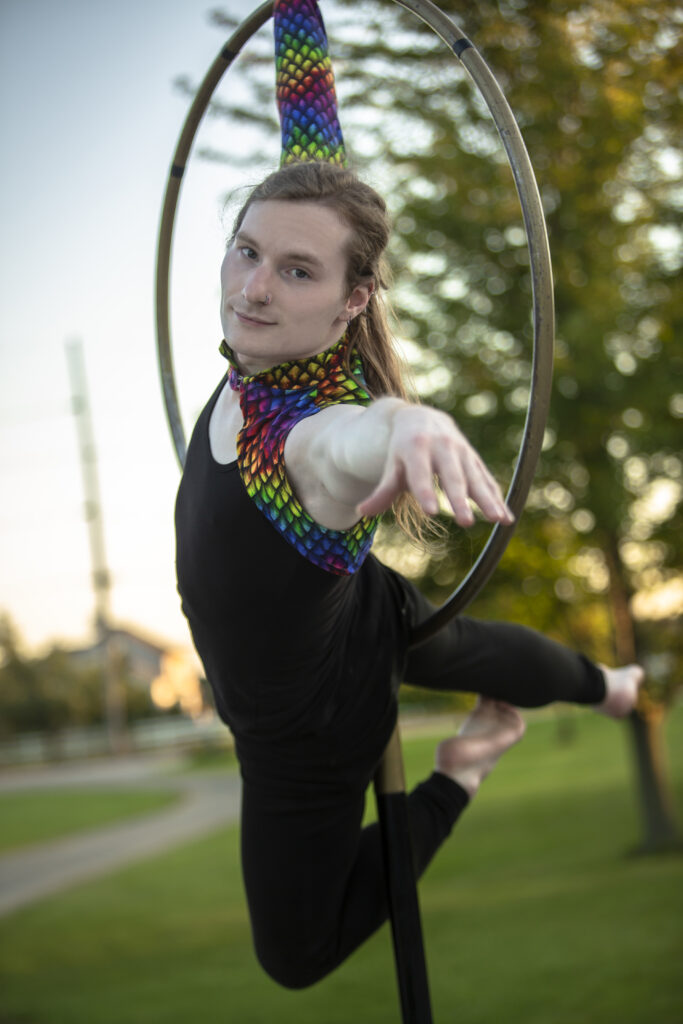 Aerial Arts
Lyra
Lollipop Lyra
Silks
Hammock/ Sling
Trapeze
Duo Aerial 
Aerial Chair
Aerial Ladder
Pole/ Pole Dance
LED Light Acts
Prop Manipulation
Misc.
If you are interested in this performer, but would like to see more photos or have questions about certain acts- you can request that information by clicking the button and filling out the form. If there is an act not listed that you are interested in, there is a chance this performer could fufill that act, so please don't hesitate to ask!
Do you know for a fact you'd like to hire this performer for your event? Click the button below to reserve this performer today!